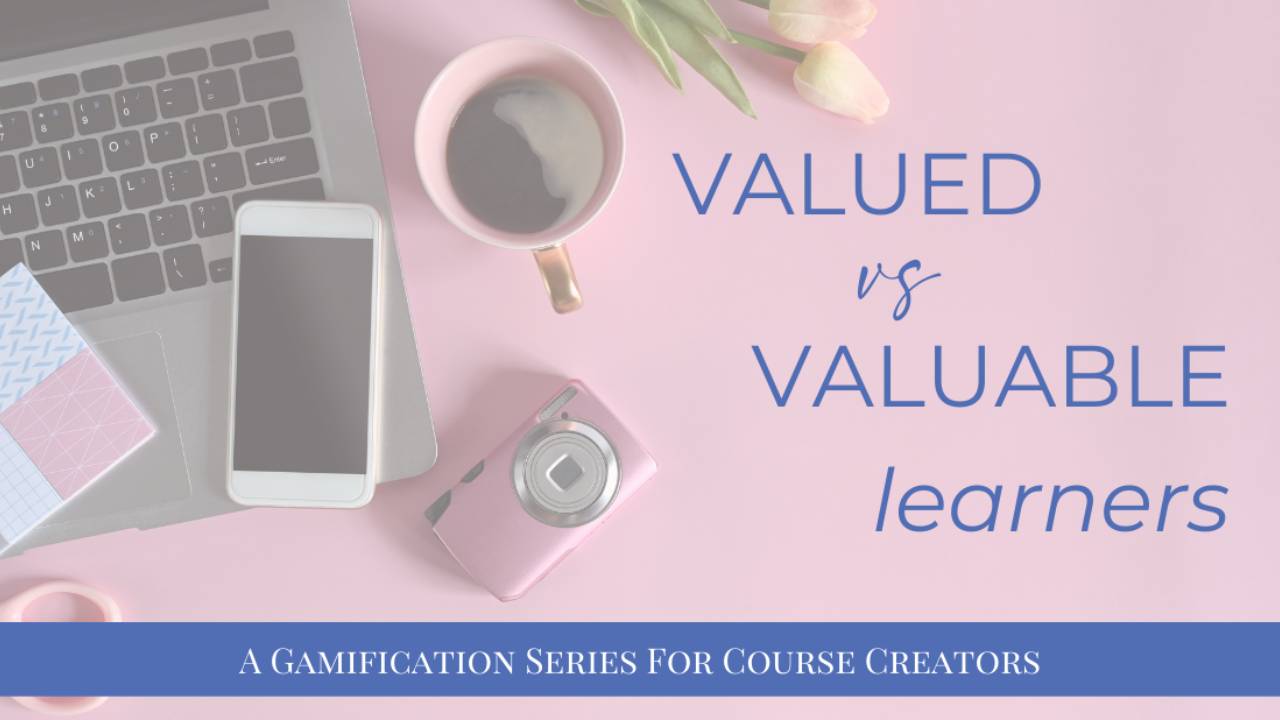 Are your Learners Valued or Vauable?
🤩 COMING SOON 🥳
We need to talk about what our course objectives are and how they relate to the actions, engagements and desired behaviours we want our learners to take so our learners get what they need but they also help you meet your business objectives!
To explore more about gamification and what might be right for you and your business connect with us in the Kajabi Nightingales.
JOIN THE KAJABI NIGHTINGALES
YES, I WANT GAMIFICATION AND COURSE CREATION EMAILS SENT TO MY INBOX
When you join my list you'll receive semi-regular email newsletters. I try to make these weekly but, hey, sometimes entrepreneurial life runs away with me! 😉
We value your privacy